Description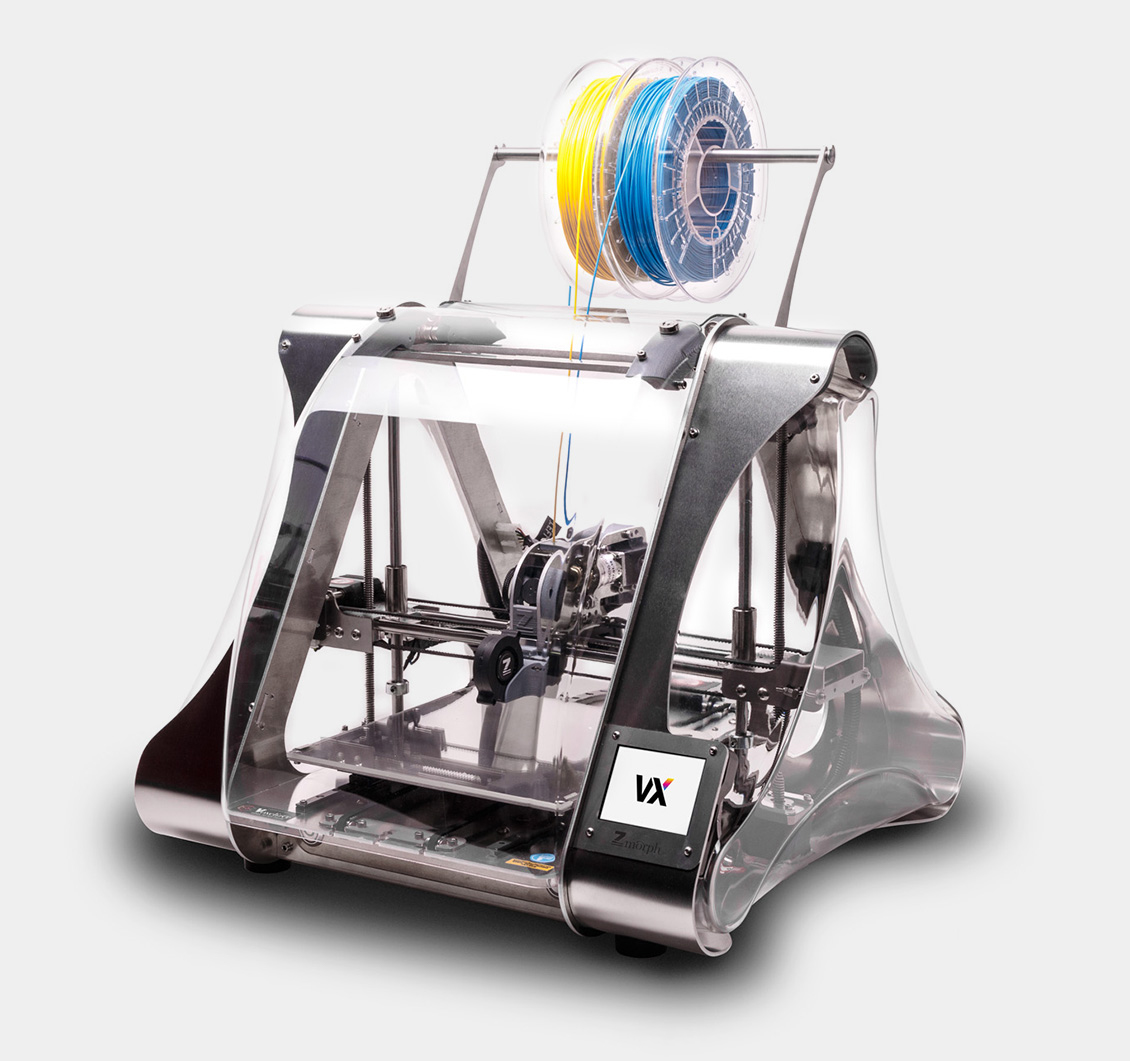 The complete digital fabrication solution for multi-material rapid prototyping, crafts, and low volume production. ZMorph VX is the most versatile and the most practical multitool 3D printer that you can put on a desk. With five toolheads, three different fabrication methods and dozens of available materials, ZMorph is designed to be your workhorse, versatile object making machine and a problem solver.
Features
- 3D printing, CNC, and laser, all in one machine
- Vast arrange of fabrication materials
- Interchangeable toolheads and worktables with easy switching procedure
- Top grade 3D printing with advanced two-material printing features, like image mapping and color blending
- Autocalibration
- LCD touchscreen
- Sturdy aluminum construction with high-quality components, designed to withstand high torques of CNC milling and high speeds of 3D printing
- Enclosed build chamber with fully protected electronics
- Innovative Closed Loop System
- Free Voxelizer software license
---
Specifications
Build Volume: 250mm x 235mm x 165mm (250mm x 235mm x 85mm for CNC/Laser)
Position Precision: XY - 14 microns, Z - 0.6 microns
Layer Resolution: 50-400 microns
Maximum Hotend Temperature: 250 C
Maximum Heat Bed Temperature: 100 C
---
Toolheads
The ZMorph VX full package includes the following toolheads. If you don't need all of them, you can contact us to obtain a customised quotation according to your requirements.