Description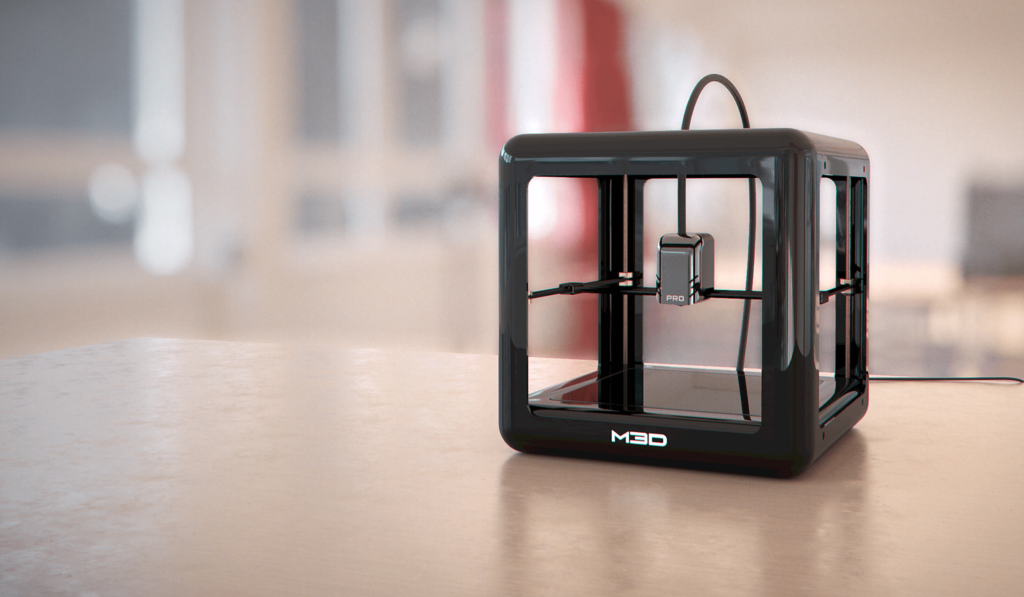 Order NOW to get a One spool of Verbatim PLA printing material (Value: RMB¥238) for FREE
Micro Pro 3D Printer (M3D Pro) is the professional version of M3D. It inherits M3D's user friendliness and added to it are numerous powerful upgraded features. Everyone can now enjoy the best 3D printing experience with a very affordable price tag!
See below for the major new features of M3D Pro:
---
10.5″ cubic compact size

Print volume of 7″ x 7″ x 7.5″

Next gen tempered heated glass surface

More consisten printing

Support standard 1.75mm filament

Maximum print temperature of 270ºC

Transfer of print job to internal memory

Print without connection to computer

Over 20 sensors with dual ARM processor

High precision and consistency

Automatic recover from

power outage, pause, filament issues
---
Technical Specifications:
Nozzle: 0.4mm (Options of other sizes are available)
X-Y Axis Precision: 6.5 microns
Z-Axis Resolution: 25-350 microns
Print Height: 190.5mm (7.5″)
Maximum Movement Speed: 120mm/sec
Print Base Area: 177mm x 177mm (7″ x 7″)
Filament: Standard 1.75mm filament
Printer Size: A cube of 266.7mm (10.5″)
Printer Weight: 1kg (2.2 lbs)
Supported File Format: STL, OBJ
Supported Operating System: Mac OS, Windows, Linux
Power: 100-240V AC to 9V DC Adaptor
Free Shipping in Hong Kong. 2 Year Warranty
 
M3D, 3D Ink, and Print Anything are registered trademarks of M3D LLC, Fulton MD.